Events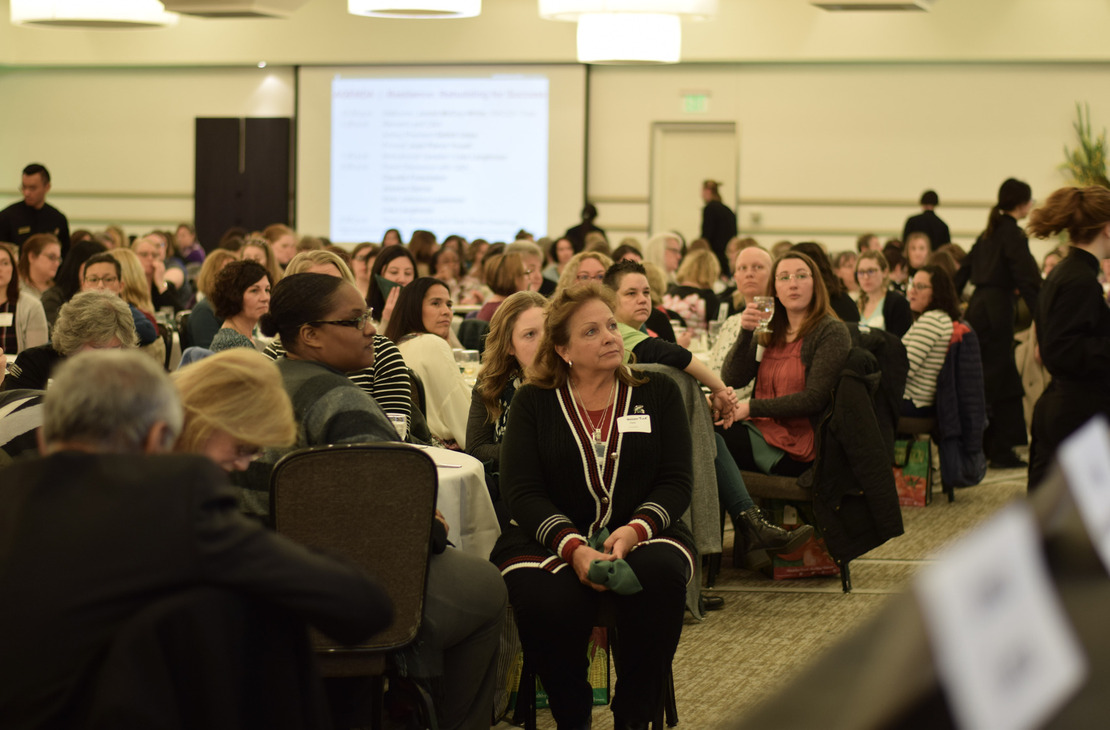 POSTPONED - Annual Spring Forum - was March 23, 2020

Annual Spring Forum
Monday, March 23, 2020 (11:45-3:00 p.m.)
Kellogg Center – Big Ten A, B, C
Registration link will be posted in February!
UPDATE: 3/12/2020 -  the WACSS spring forum has been POSTPONED in light of recent communications and due to 'health implications of large gatherings and the fact that this is not an essential event.'  Current registrants will be notified of the new date once solidified and a new registration link will be posted here for anyone else wishing to attend.  
We invite you to join the Women's Advisory Committee for Support Staff (WACSS) at its annual Spring Forum as we explore ways each one of us can play an active role in creating a more inclusive, equitable workplace and community. During this engaging forum entitled "From where we stand: leading through intersectionality", we will learn how we can advocate for equity and inclusion on our teams, in our departments, and at MSU. Together, we will consider our different identities, learn how the concept of intersectionality[i] must be at the core of our efforts, and develop concrete strategies for interrupting bias in our personal and professional lives.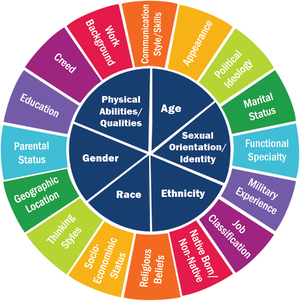 [i] Kimberle Crenshaw (1989) coined the term "Intersectionality" which tells us that minoritized social identities like race, gender, and social class (among many others) overlap and intersect creating compounding layers of oppression.
Note that this year's spring forum will not be streamed live due to the interactive nature of this seminar.  In addition, seating will be randomly assigned to encourage group dialogue and one-on-one interaction.
Learning objectives:

Participants will learn basic dialogue concepts and skills, including dialogue vs. debate and active listening
Participants will learn about their identities, the concept of intersectionality, and identify why it is important they consider intersectionality in their work on campus
Participants will develop strategies for interrupting bias, as well as practice said strategies to prepare to intervene when necessary
Participants will learn how to apologize if and when they make a mistake
Participants will learn about the use of pronouns, consideration of different identities, and more!
Planned schedule:
| | |
| --- | --- |
| 11:45 - 12:15 p.m. | Registration & Networking |
| 12:15 p.m. | Plated Lunch Served, Continue Networking |
| 12:50 p.m. | Welcome from Lisa Desprez, WACSS Chair |
| 1:00 p.m.  | Remarks from President Samuel L. Stanley, Jr., M.D. and Interim Provost Teresa Sullivan |
| 1:20 p.m.  | Interactive Session – MSU Dialogues and Transforming Theater Ensemble |
| 2:45 p.m. | Closing remarks and giveaways* |
Questions about the Annual Spring Forum can be directed to wacss@msu.edu
We all know the MSU community to be generous with its time and resources. We'd like to invite you to consider a contribution to MSU Dialogues to help them continue their mission of creating social change through dialogue. Your donations will go directly to training facilitators, materials to run dialogues, stipends for facilitators, and awards for participants. If you'd like to make a contribution please use this link and give in honor of the WACSS 2020 Spring Forum so we can share our accomplishment with the community. https://givingto.msu.edu/gift/?sid=3847
*Giveaways generously supported by:
Creative Wellness - helping to maintain the wellbeing of the community
CVS Caremark – access a variety of pharmacy benefits at caremark.com
Fidelity Investments - working to provide financial insight and investment perspectives for a bright and secure future.
Greater Lansing Visitors Bureau - explore all there is to do around town
Mahoney - working to bring your brand or campaign to life through innovative products and impeccable service
MSU HR Organization & Professional Development - offering a wide range of learning opportunities to help MSU support staff meet their professional development goals.
MSU Office of Inclusion and Intercultural Initiatives -  leads and supports efforts to advance a diverse and inclusive campus community, consistent with MSU's core values.
MSU Recreational Sports - engaging the university community in healthy lifestyles through sport, fitness, and recreational opportunities.
MSU Safe Place – the relationship violence and stalking program on campus, providing advocacy, counseling, support group and/or shelter  
MSU Police - working to provide a safe environment at MSU
MSU University Services - managing MSU's supply chain while stocking and distributing an array of goods
Straightline - providing professional account management for your 401k
Those above have confirmed...more are being added daily - updated 3/20/20

Questions about the Annual Spring Forum can be directed to wacss@msu.edu.  Join and follow the WACSS Facebook Group to get notified first (2/18) when registration is open.  
All prize winners will be announced March 23, 2020 at the Spring Forum.  To be eligible, participants must be in attendance at the Spring Forum and names will be selected at random.  Odds are based on the total number of attendees.
Previous Recordings:
The 2019 Spring Forum recorded live stream.
The 2018 Spring Forum recorded live stream.
The 2017 Spring Forum recorded live stream.
The 2016 Spring Forum recorded live stream.
The 2015 Spring Forum recorded live stream.
The 2014 Spring Forum recorded live stream.