Announcements
The 2021-22 annual report has been finalized and posted! We welcome you to read the 2021-2022 WACSS annual report, which details the work of our committee in the last year.
2021-22 Executive Committee:

Emily Khan is Chair
Tina Alonzo is Vice Chair
Crissy Hodges-Chakrani is Secretary
Ashley Lathrop is Immediate-Past Chair
Formal statement from WACSS (as approved by the newly formed 2020-21 WACSS committee).  Stay tuned to learn more about the actionable steps WACSS will be taking to support this:

As a collective, the Women's Advisory Committee for Support Staff (WACSS) commits to a culture of diversity, equity, and inclusion that supports engagement, connectivity, and integrity. We welcome differences and seek to actively listen to the lived experiences, insights, and resources of others while sharing our own in return. We pledge to call out inappropriate behavior and commentary as it relates to biases, microaggressions, stereotypes, as well as micro- and macro-inequities. We welcome and acknowledge the value of your input, and will continue to elevate your voice through our channels of communication between the MSU President and support staff. We believe in a safe, fair, and just work environment for all, and commit to a journey of progress, continuous improvement, and lifelong learning. 
2020-21 Executive Committee:

Ashley Lathrop is Chair
Emily Khan is Vice Chair
Arianna O'Rourke is Secretary
Welcome New Members

We are pleased to welcome our newest members to the WACSS committee (7/1/20-6/30/22) including Arianna O'Rourke (CTU), Alison Virag-McCann (APA), Tina Alonzo (APA), Lindsay Evans (APSA), and Lindsay Hasse - At-large (SSTU).  Please join us in thanking the departing members including Angela Bigelow (2 yrs), Lisa Desprez (4 yrs), Elbony Hawkins (4 yrs), Sherry Stevens (4 yrs), and Jackie VandenBosch (3 yrs) – we appreciate all of your great work! 
The 2019-20 annual report has been finalized and posted! We welcome you to read the 2019-20 WACSS annual report which details the work of our committee in the last year.  The committee as a whole accomplished over 16 specific goals!
Annual Spring Forum - Monday, March 23, 2020 - POSTPONED
The annual spring forum was scheduled to occur in March, but due to the coronavirus has been postponed - click for more information.
WACSS Podcast

Listen to this 37 min podcast to learn all about WACSS, their accomplishments, impact to campus, and its effect on the lives of those who serve.  This is a great example of the power of intention, vision, growth, goal-setting, and relationship with others.  Listen to Jaimie Hutchison (Work Life Office), Lisa Desprez (19-20 WACSS Chair), and Christine Leese (WACSS Advisor) share more!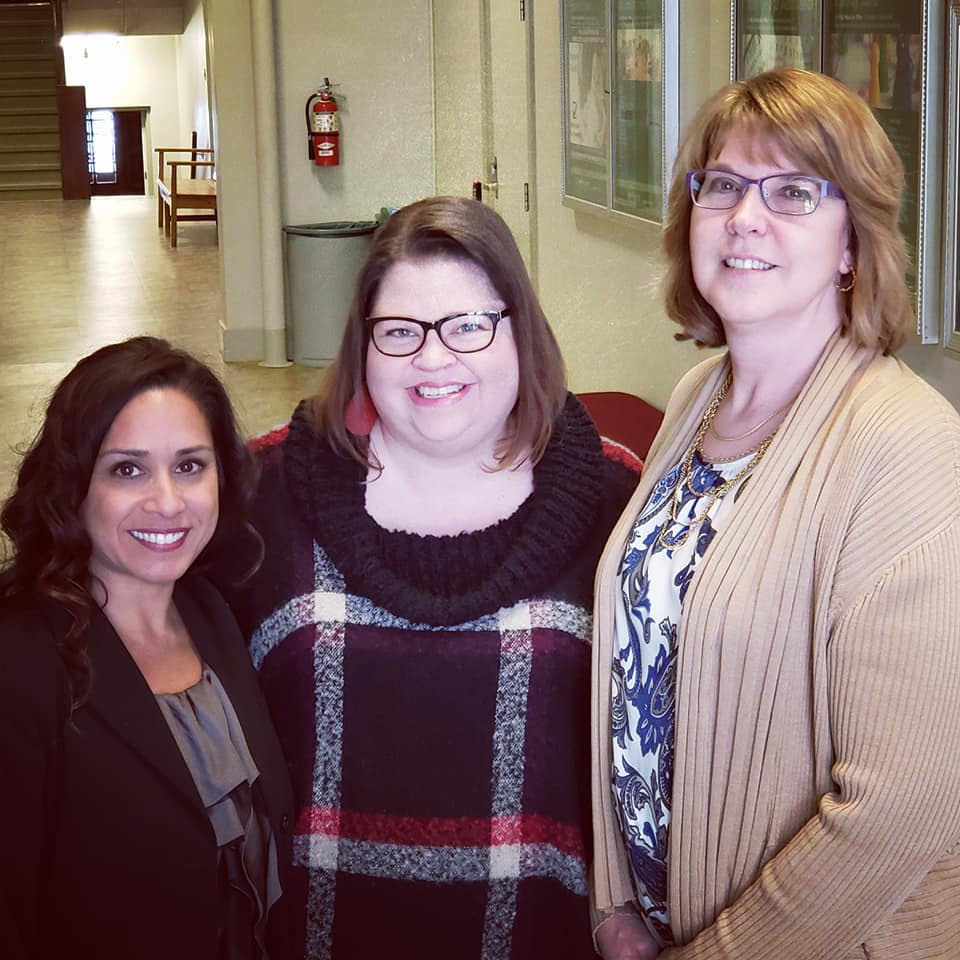 Awards
February, 11, 2020 – Excellence in Diversity Award - The WACSS committee is the 2020 recipient of the EIDA (Excellence in Diversity Award) for the category of "Organization - Excellent Progress Toward Advancing Diversity within Community."  This is a program that recognizes outstanding efforts of faculty, staff, and students that are committed to the principles of diversity and inclusion and who actively engage in activites that demonstrate a sustained commitment to these principles.  – nomination letters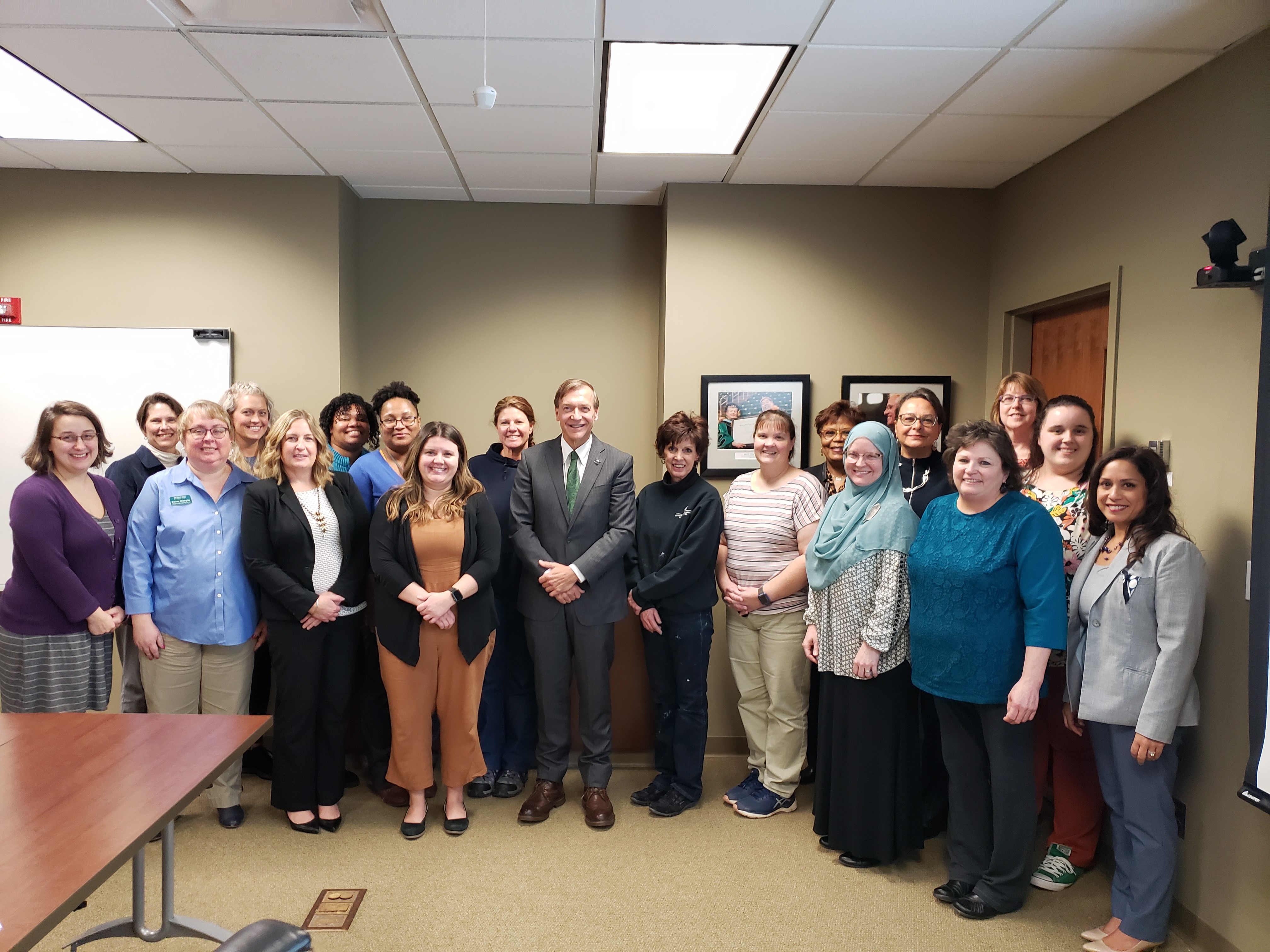 March 18, 2020 - Inspirational Woman of the Year – Ashley Lathrop (WACSS member 2018-2020) – nomination letters - Ashley was nominated by the WACSS committee and received this award which will be given to her at the Wharton Center on Wed. March 18 from 5:30-7:30p.m.  Register here - all are welcome!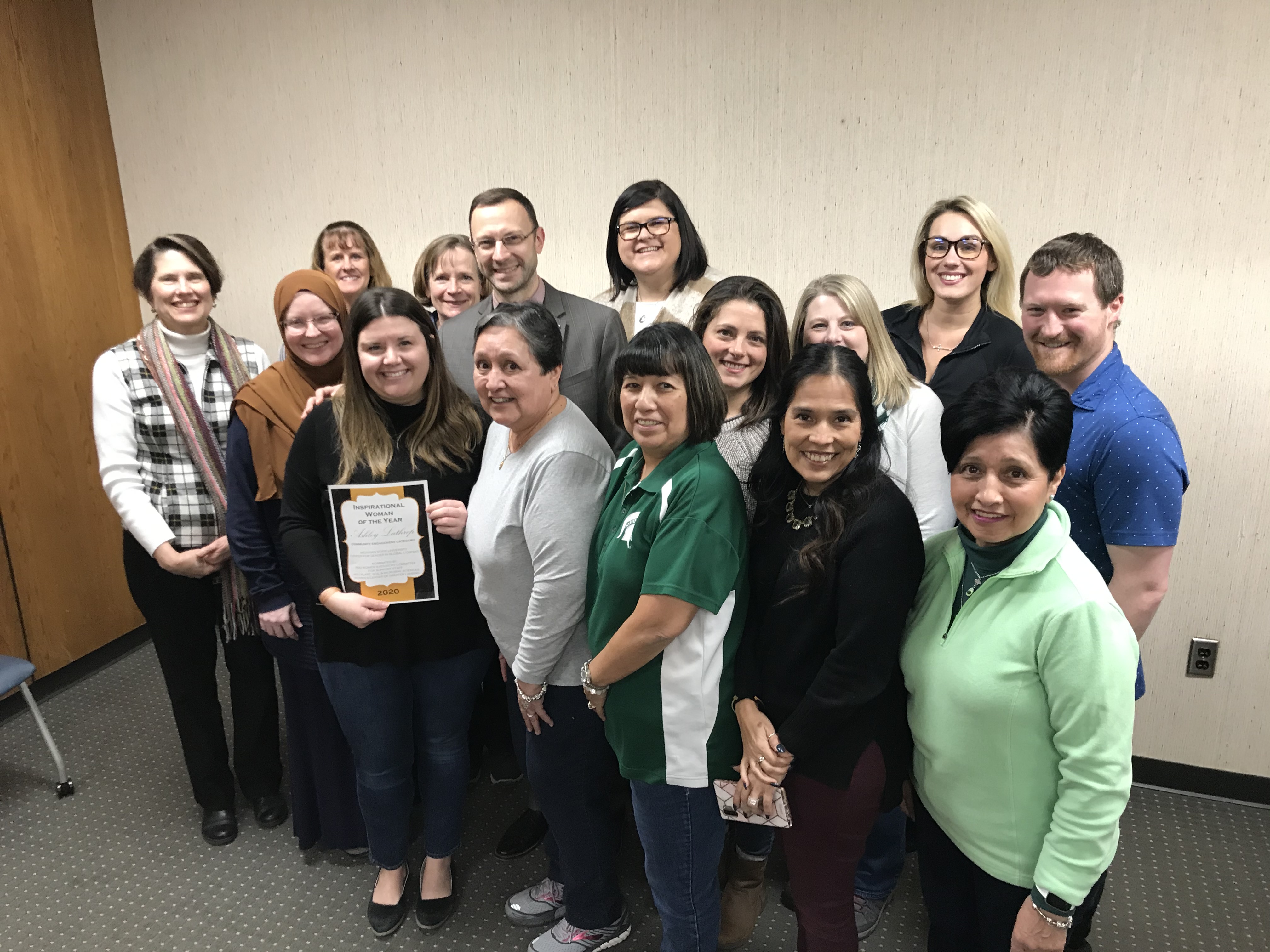 November 2, 2017 – Thomas and Concettina Gliozzo award for Clerical-Technical Employees – Wendi Winston (WACSS member 2015-2019) – nomination letters - Wendi was nominated by the WACSS committee to receive this award during a celebratory milestone when two CTU members were honored!